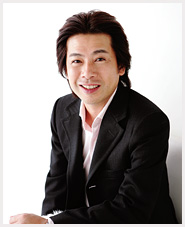 Tatsuya Minami (三並 達也 Minami Tatsuya), born in 1963, is a Japanese games developer and CEO of PlatinumGames.
Joining Capcom in 1987, Tatsuya Minami was accountable for various titles in his role as producer and production studio chief.
In February 2006, Minami founded ODD Ltd. as President and chief executive officer. October 2007 saw ODD merge with SEEDS INC. to create PlatinumGames INC., with Minami yet again serving as President and CEO, this started his career with PlatinumGames.[1]
References
Edit



Ad blocker interference detected!
Wikia is a free-to-use site that makes money from advertising. We have a modified experience for viewers using ad blockers

Wikia is not accessible if you've made further modifications. Remove the custom ad blocker rule(s) and the page will load as expected.